Yes, They Think We Are Great!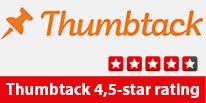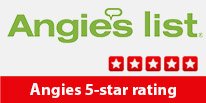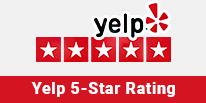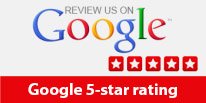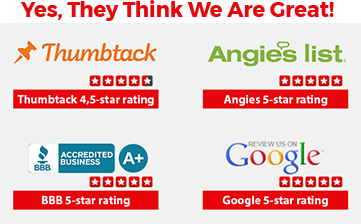 Kenmore Appliance Repair Brooklyn
Are you tired of dealing with faulty Kenmore appliances? Look no further than Specialist Maytag Appliance Repair Inc. for all your Kenmore appliance repair needs in Brooklyn. Our team of trained technicians provides top-notch repair services to ensure your appliances are running smoothly.
Why Choose Specialist Maytag Appliance Repair Inc.?
Authorized repair service for Kenmore appliances
Experienced and knowledgeable repair technicians
Fast and reliable service
Competitive pricing
Convenient appointment scheduling
Common Kenmore Appliance Problems
Kenmore appliances are known for their durability and reliability, but like any other appliance, they can experience issues from time to time. Some of the most common problems we see with Kenmore appliances include:
Kenmore Stove Repairman: Issues with the heating elements, broken knobs or switches, and malfunctioning burners
Kenmore Dishwasher Repair: Leaking water, poor drainage, and issues with the spray arm
Kenmore Washer Repair: Failure to start, issues with the spin cycle, and leaking water
Kenmore Refrigerator Repair: Inconsistent temperature, malfunctioning ice maker, and issues with the door seal
Kenmore Dryer Repair: Failure to heat up, issues with the drum, and malfunctioning sensors
Kenmore Range Repair: Uneven heating, malfunctioning burners, and broken knobs or switches
No matter the issue, our expert repair technicians can diagnose and fix the problem quickly and efficiently. We use only high-quality parts to ensure the longevity of your Kenmore appliance.
Kenmore Appliance Repair Pros
Our team of skilled technicians has years of experience working with Kenmore appliances. We have the knowledge and expertise to provide the best possible repair services. Some of the benefits of choosing us for your Kenmore appliance repair needs include:
Convenient scheduling to fit your busy lifestyle
Fast response times to get your appliance up and running quickly
Competitive pricing for high-quality repair services
Friendly and professional customer service
Guaranteed satisfaction with our repair work
Contact Specialist Maytag Appliance Repair Inc. today to schedule your Kenmore appliance repair service in Brooklyn. Our friendly team is ready to assist you and get your appliance back to its optimal performance.